Why Choose Us
Buywise has earned its reputation as the leading independent Melbourne Building Inspector and Pest Inspection Report services provider. Trusting a one person outfit can be cheaper but risky by contrast to engaging a team of professional building inspectors in a company with enviable customer service satisfaction, Google Reviews, and multi service awards as Buywise continues to achieve. Our consumer clients speak for us and Buywise are also the trusted provider for many of Australia's leading new home builders. Get in touch today on 1800 289  ….

70,000 Happy Clients
50,000+ happy and trusting clients. Over 150 5 star Google Reviews, we must be doing something right.
Competitive Rates
Affordable and Competitive Rates. Peace of Mind for Comprehensive Reports allow you to buy with confidence.
Fast Reports
Get your detailed building and timber pest report within 24 hours of our onsite visit.
Unmatched Experience
Fully Insured with combined 50 years of building and pest inspection experience, earning us the reputation as Melbourne's leading independent building and timber pest inspection company.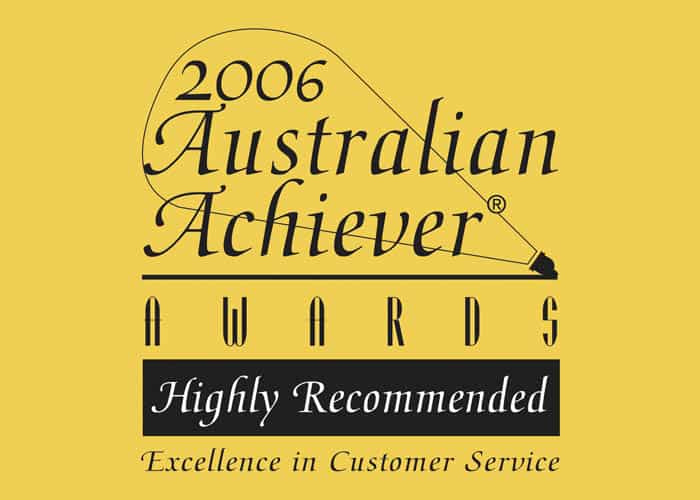 2006 Australian Achiever Awards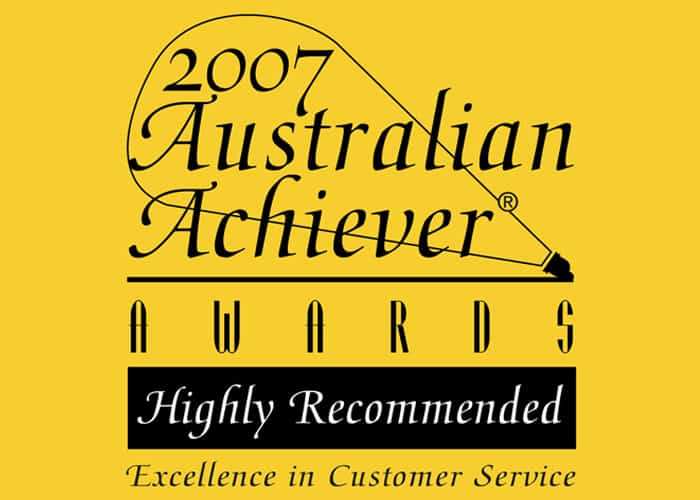 2007 Australian Achiever Awards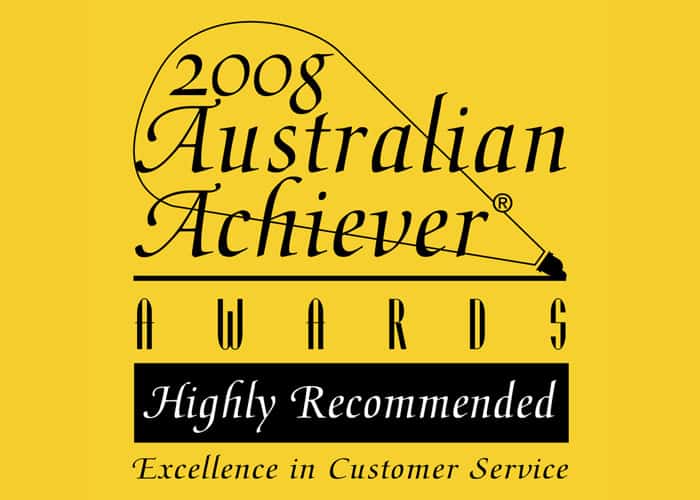 2008 Australian Achiever Awards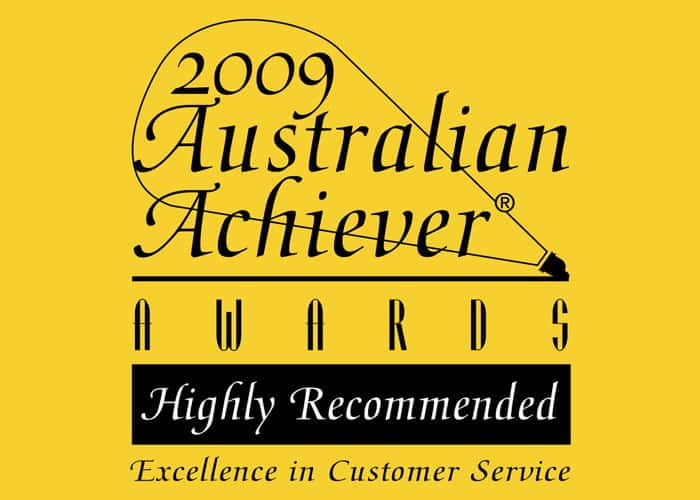 2009 Australian Achiever Awards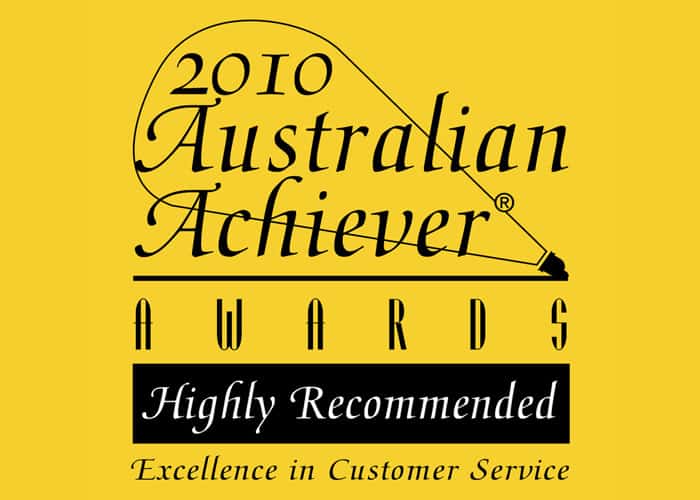 2010 Australian Achiever Awards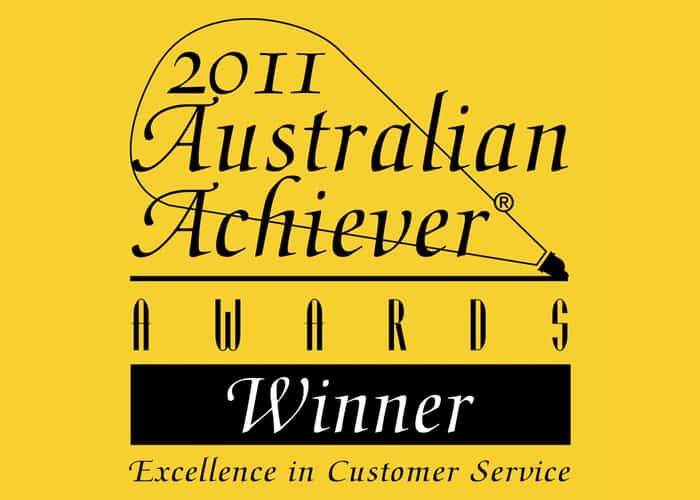 2011 Australian Achiever Awards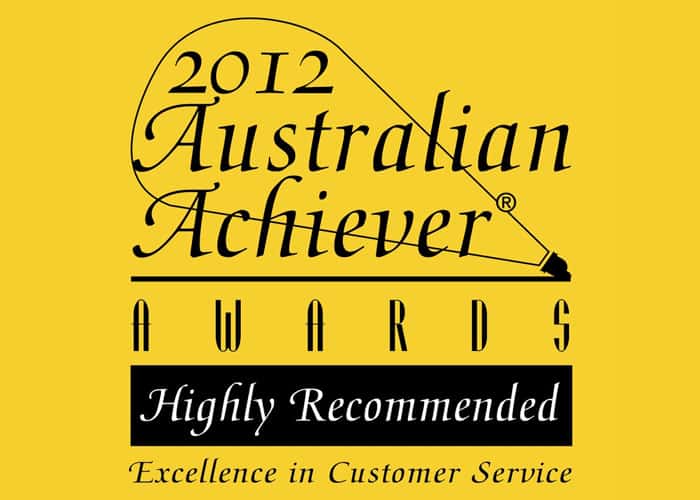 2012 Australian Achiever Awards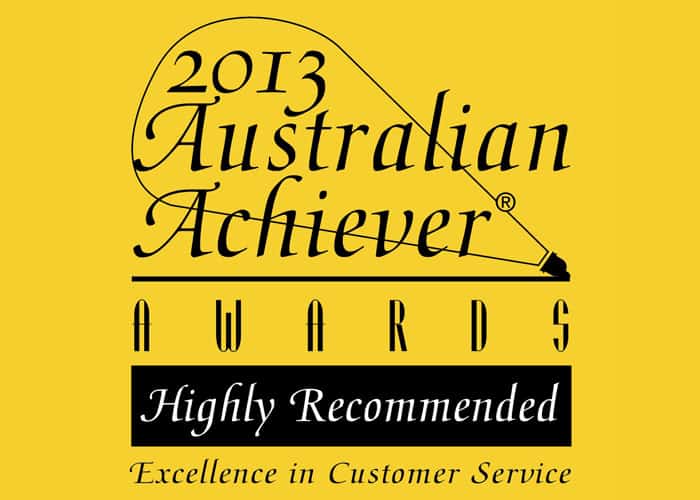 2013 Australian Achiever Awards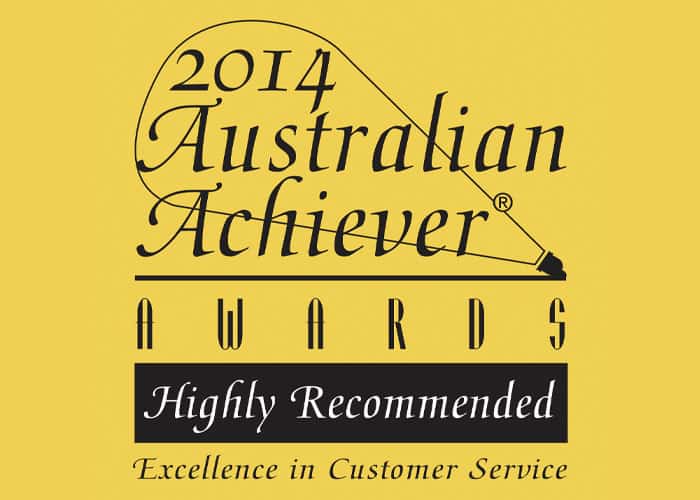 2014 Australian Achiever Awards
2015 Australian Achiever Awards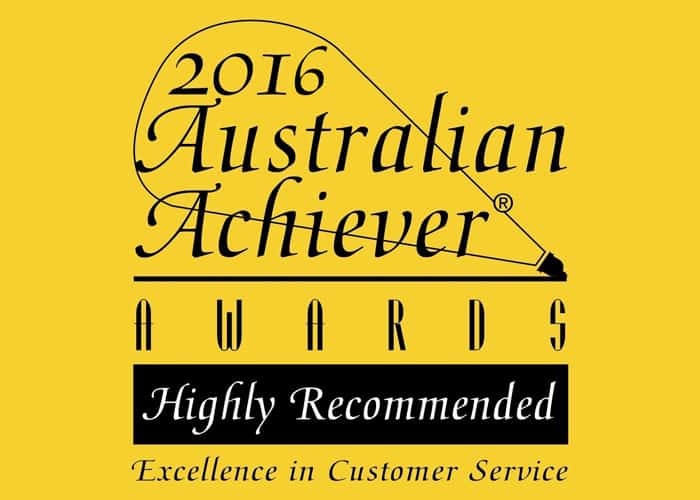 2016 Australian Achiever Awards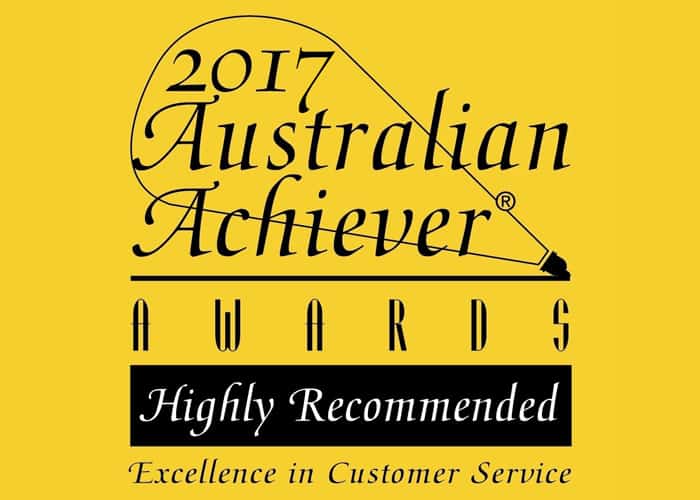 2017 Australian Achiever Awards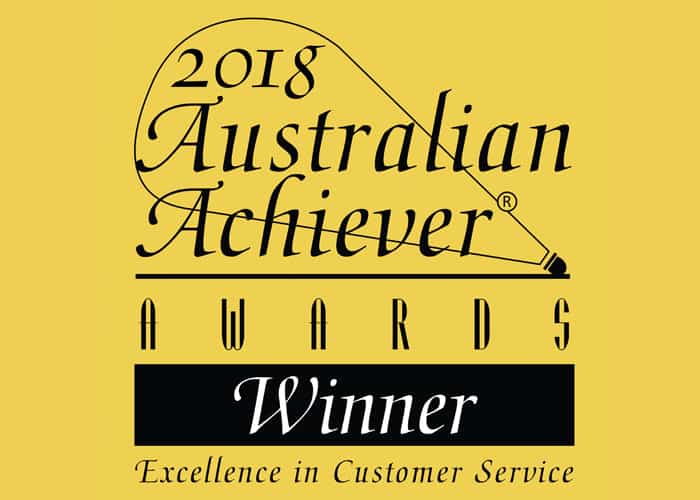 2018 Australian Achiever Awards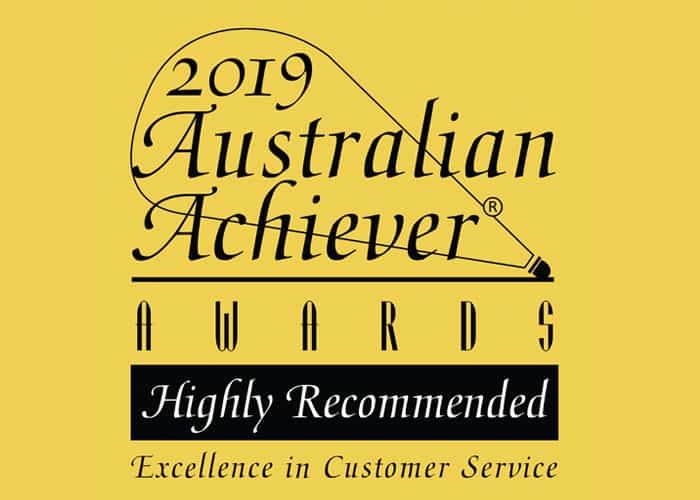 2019 Australian Achiever Awards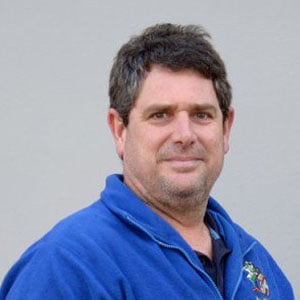 PETER HEARN
Director of Buy Wise Inspections
Now 52 years old, Peter started in the Building Industry at the age of 18 as a Carpenter, completing his apprenticeship working on predominately new homes with multiple companies, one being his fathers' company, as he too was a builder for 55 years.
Peter became a Registered Builder Unlimited (DB-U12617) in 1996 and started Hearn Constructions where he built new homes, alterations and additions throughout Melbourne on a variety of modern and period homes. A majority of works performed was for Architects who worked with varying designs and eras.
Peter is qualified in carpentry, tiling, plastering, bricklaying and concreting as he was hands on as a Builder and worked with all trades over 35 years.
Peter started Buy Wise Inspections in 2005 as he wanted to utilised his knowledge and experience to assist people when purchasing a home, to make sure they were going to be making the right decision and protecting their investment.
Peter is also the Director of Pest Police Australia which has been operating for 12 years and offers termite inspections and termite control all over Melbourne. Peter has employed a number of pest technicians/inspectors between both businesses and believes he has the best technicians/inspectors around.
Peter is passionate about the building industry and performing building and pest inspections, and believes that the home you intend to purchase hasn't been inspected for building & pest if two inspectors have not completed it! Buy Wise will send two experienced inspectors to every inspection with around 50 years' experience between them.
Peter also conducts New Home Inspections/Quality Control, Special Purpose Inspections on your home and Building Advice for alteration/addition possibilities.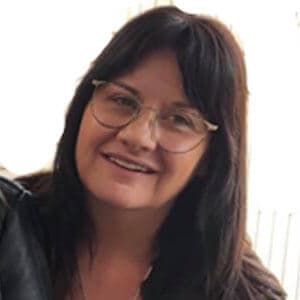 TANIA DODEMAIDE
Office Manager
Tania is in her late 40's and is married with 3 children and has lived on the Mornington Peninsula most of her life.
She grew up surrounded by the building construction industry with a father and two brothers as professional carpenters followed by successful Builders. Her eldest son has now followed in the family's obsession with building and has just qualified as a carpenter.
25 years ago, she and her husband started a family business on the Mornington Peninsula. Her role was administrative, financial and marketing based. Expanding on her accounting and finance qualification to understand and develop her strengths in customer service.
She always enjoyed helping people in the community and further developed her skills into the personal sector of community service. Working for some time with community-based organisations.
Tania worked for Buy-Wise some 12 years ago in some of our early conception periods as a small business from home to a thriving team and company, before leaving to tend to a young family. Then, recently returning to the business in a customer service capacity ensuring our customers receive the value of a friendly, timely and efficient service.
In her spare time, she loves to spend time with the family and the family farm animals including dogs, cat, goats and sheep.  Reading is her down time retreat and maybe a few chocolate treats before bed.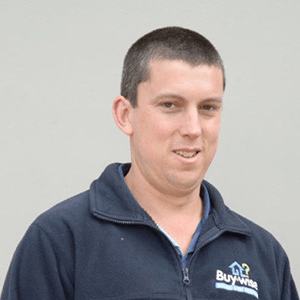 ROHAN HINE
Timber Pest Inspector
With a career spanning 15 years in the Pest Industry and completing more than 10,000 inspections, Rohan understands that experience and work ethics are fundamental ingredients to carrying out his job effectively.
Rohan's role at Buy Wise requires the level of experience he has to understand the multitude of issues that can occur where termites are involved. Issues that cannot be discounted unless you thoroughly inspect first!
With an experienced Inspector such as Rohan, you can rest assured you will receive a quality service that will provide you with the necessary information before proceeding with your investment.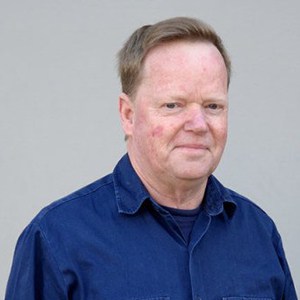 ROBERT DAWSON
Building Inspector
Rob is our most senior Inspector specialising in new builds and is well qualified and experienced having started his working career as an apprentice carpenter and cabinet maker, giving him a broad understanding of all facets of home construction. In his career, he has received awards from the HIA and Master Builders recognising his achievements in the building industry.
After becoming a fully qualified tradesman and due to his eye for detail, he was offered a job as a design draftsman which had also been a passion. His skills and experience eventually led to him to owning a very successful building company involved in building quality bespoke homes and commercial buildings.
The knowledge gathered over the years means that Rob is a well respected inspector, by not only Buy Wise and fellow inspectors, but also our clients.
Over the past 12 years Rob has completed more than 6,000 inspections. He is very easy to talk to when advice is required and gives an honest and fair appraisal.
BISERO RADIN (BIZ)
Building Inspector
Biz is a Registered Builders Practitioner (DB-U2490) domestic Unlimited and fully insured. He is one of our highly experience Building inspector encompassed with knowledge of Australian standards and tolerances who expects quality to ensure your investment in reflected by value.
Biz started in the industry as an Apprentice Carpenter 35 odd years ago and earnt his reputation as a perfectionist in the trade. After many years working as a contractor he and his wife started a family business as a Quality Builder specialising in high end quality homes based on the Mornington Peninsula. Most of their clientele where high end homes ranging in 1m-6m builds alone requiring critique and impeccable standards.
As the family grew and time went on Biz was looking for a balance in life and work and was sort by many building companies to share and critique quality and standards to uplift building standards amongst the best in the industry. For the next 8-10 years he worked to perfect standards amongst varies building companies and the trade work required to assure
Quality and high standards are met in the domestic house Industry.
His roles have included
Site Manager, Quality Control Manager and Warranty Manager, carpenter for over 35 years.
Critiquing all stages of a build, including the final handover experience to ensure construction to home at its finest.
Biz joined Buy-Wise between roles and projects from 2012 – 2019 to operate as a building inspector with the knowledge and experience to handle all construction stage inspections, specialising in
Stage by stage new home inspections
Pre handovers
Dilapidation reports
Defect reports
Special Purpose building reports
and will further complement the already high standards of Buy Wises
Pre purchase home inspections.
During his free time, Biz is a family man enjoying the grandchildren and we can't forget his favourite family member his Jack Russell, 'Juddy' after his best doggy friend 'Kouta' passed last year. Can you tell that he is a Carlton supporter (don't hold it against him ☹)?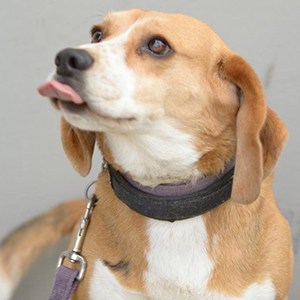 PENNY
Termite Detection Dog
Penny our termite detection dog for over 8 years has officially retired as of March 2020, due to health issues and she is going on 10 years old now, which is around retirement age for us humans.
Penny has performed around 7000 pre purchase inspections for Buy Wise and she was originally part of a team of 4 dogs, Max, Bluey, Sarge and Penny over a 14 year period.
Buy Wise has made the decision of not continuing with termite detection dogs at our inspections due to several reasons, one is the expense which is around $20,000 per dog and time of ongoing training with a new pup.
Even though they were a great part of our team, we believe we have the best timber pest inspectors around which is the most important aspect of any inspection, and we have all of the latest equipment for the detection of live termites.
If you were at one of our inspections with Penny you would have seen how well behaved and friendly she was, always having her nose to the ground doing her thing and enjoying a pat afterwards which she loved as much as food.
Instead of going to work every day, Penny will now stay at home with my other dog Remi who is a Husky, we all thank Penny for her long dedicated service in finding termites.
We used Buywise a few years ago when buying our first property and they were fantastic. The team were very friendly and efficient. Inspection reports were very detailed. Would use them again!
Many thanks to our building inspector who returned to complete the inspection after not being able to access the roof on the original inspection. Very professional reports and advice on defects found. Highly recommend.
非常专业的团队。检查每个细节都很认真。建筑报告也非常的详细。各种工具齐全。能找出结构上的隐患。下次买房还是会找他们。Professional team. Very thorough with inspection and detailed report. Great work to Peter and Rohan. Will definitely recommend to others.
Tania and the Team at Melbourne Buywise were terrific! Fast, friendly and efficient. Very good value for such detailed inspections (both building & pest) and much more detail than other companies we have used prior - highly recommended
Thank you Melbourne Buywise for your quick and professional service. We are happy customers again. Highly recommended to anyone looking for a detailed property report prior to making such a big commitment.
Had a great experience using buywise, they were able to meet my deadline and gave a very thorough and report of the property
Thank you to the very efficient team for organising the comprehensive report for a property that I have now purchased in Cranbourne East. I have used your service three previous times and I have been very impressed that you continue to offer such peace of mind and thorough reports. Very pleased with the ease and speed at which these can carried out at. Best Regards.
Really thorough inspectionsThese guys do a great jobOffice staff are great to deal with too
Very professional and the inspectors are good at picking up things and very thorough. Highly recommend their service if you are buying a property!
Thank you for your recent inspections, building and pest. Communication and efficiency from start to finish was excellent and it made a very stressful time much easier. Thank you.
BuyWise completed a building and pest inspection at a property in Blairgowrie. They were very responsive with an urgent booking and quick turnaround time on the report. The report was very thorough allowing us to make an informed decision on the purchase.
We went through Buywise a few years ago, as we were buying our first home. Upon inspection, Buywise found that the house we intended on purchasing had termites! With their help we we able to cancel the offer we made on that house. We went through them a second time and were successful in buying our first home. As we are now going through them again for another house, we would like to recognize that the service and correspondence is still just as amazing as it was years ago.Wouldn't go through anyone else!
Would never make such a big purchase without getting their help - the staff are just fantastic, the experts will make the time to discuss any questions you might have, and we have avoided making a bad purchase with their help - plain and simple. Going to sleep better at night knowing the place we did buy is a-ok aside from a few to be expected maintenance things. Thank you so much!!
We have dealt with Peter, Trevor and the Buywise/Pest Police team on a number of occasions and are always impressed by their professionalism, level of detail and prompt communication. For our most recent Comprehensive Building & Pest Inspection we needed to re-schedule at late notice, Tania was very helpful and understanding. We highly recommend their services.
We were very happy with your service last year, and it saved us from what would have been a bad purchase! Peter was most helpful & generous with his time when explaining some report details and making recommendations. So, we're satisfied return customers, and again Tania has been very accommodating in arranging the inspection at short notice to fall within 3-day cooling off period & we know we will get a reliable report that will inform our purchasing decision.
Great service and great communication
I commissioned a Comprehensive Building and Pest Inspection Report from Buywise and cannot recommend them enough.The building inspection was completed by Buywise's director Peter, who is a Registered Building Practitioner. The pest inspection was completed by Rohan, a registered pest inspector in the employ of the business.Both reports were available the night of the inspection and supplied with pictures and detailed comments. I was impressed by the quality of the reports and it is clear they had been thorough in their approach.I had a few questions relating to a few findings in the building report and my query was quickly attended to by a return phone call from Peter, who patiently answered my questions with clarity and in a way that was easy for a layperson like me to understand. His manner was impeccable and this level of 'after-sales' care is rare.This was equally matched by the manner in which my initial query was handled by their office manager Tania, who guided me through what the process entailed and which inspections were most appropriate for my circumstances.I am completely satisfied with the product and level of service that was delivered, and will certainly be a returning client in the future!
Thorough and efficient. We paid the extra for the more detailed inspection, this was definitely worth the money as now we know what maintenance our property requires when we move in to prevent any future headaches.
Highly Recommend!!!!Had done an extremely thorough inspection on a property I wished to purchase.Pointed out factors that I hadn't even considered as extra costs on the property.Very detailed report with pictures of everything.Definitely will recommend to others that require their service.3977
Quick response and friendly. The inspection report is really detail and clear with lots photo included. I will recommend to my friends if they need property inspection.
First and foremost, a huge shoutout to the rockstar Tania @ Buywise Inspections. She was the most helpful and accommodating when we mentioned to her that the inspections needed to be completed within the next 4-5 days. Instead of the expected response of not being able to manage it within the tight timeframe, Tania moved around few inspections and accommodated us within our 7 days deadline. Thank you so much for that!Our chosen package had 2 experts inspecting the property - Peter & Rohan. The reports were provided on the same evening and they were very detailed with relevant photographs to help understand the wording of the report. Along with the facts laid out in the report, Peter & Rohan also made suggestions for the future regarding the structure and pest control so as we are able to enjoy the property for a long period of time with the minimum of hassle.I highly recommend the services of Buywise Inspections.
The inspection by the team at BuyWise was conducted to a very high standard with a quick turnaround. All the staff I dealt with were extremely professional and helpful, whilst the report I received was detailed and easy to read. I would highly recommend BuyWise to anyone seeking their services.
Highly recommend Buy Wise. Both Pest and Building inspection was thoroughly conducted and reported very important issues around the property which needed attention. Definitely recommending to family and friends in future, Thanks for your services 🙂
We have used Buywise twice in the last 5 years. The quality of their work is fantastic. The reports are detailed and give you the confidence you need in making a very big and expensive decision when buying a new home. Would 100% recommend them.
Super easy to deal with and replied to my emails quickly.Sent me the pest inspection report the same day as the inspection and the building report the day after!
Great service, reliable and honest, explained everything really well
Johnny "The Seagull" Horrocks
Totally stoked with these guys. Used them a few times now and it has been faultless and very professional. Most recently we had to arrange a very quick inspection, I gave them a call and it was all booked in for the next day - nice works guys, keep up the great work, we'll be back for sure. Peace.
I can't praise buy wise highly enough. The swiftness of their service and responsiveness of their managers and inspectors up to par and set standards. Thank you Tania for assisting us all along the way. I would surely use their service again. They helped us identify issues, and provided means to negotiate solutions. Regards from the BAHAR family.
We needed a comprehensive building and pest report done ahead of purchasing an older home and we couldn't be happier with both the Build and Pest inspectors (Peter and Trevor) The staff were so lovely (Tania in particular is a star) and helpful and the inspectors highly experienced and thorough. The report provided a phenomenal amount of detail which provided for an excellent discussion with the inspector around costs and timeframes associated with various issues and a great basis for negotiation. You pay for the peace of mind which in our case provided a wealth of information and saved us money.
We ordered a pest and building inspection before heading to auction for a property in Blackburn South a week ago. Every touch point with their staff was cordial and professional which was fantastic. The reports they provided were both detailed in their assessment, and useful in their description of what issues existed and whether they mattered. As a person unfamiliar with building regulations and standards this information, along with images of areas we couldn't inspect ourselves, helped us decide not to participate in the auction
We employed Buy-Wise after looking at a few different inspectors in our area. We chose them based on their professionalism. The reports presented were thorough and easy to understand. I would recommend them again. The property inspected was in Cranbourne East.
I highly recommend Buy Wise! We were first home buyers and super nervous to buy our first home. When I rang and spoke to Tania, she did absolutely everything she could to book in an urgent inspection, the whole time she was very professional and patient with me changing days and times. We then asked for a callback from Peter and he took the time to have a chat to me and answers my concerns about the property and report provided. My parents recommended this company to us after using them several times and I agree, I was very satisfied and will ensure I use them every time I buy a house in the future!
Everyone from Buywise was incredibly helpful, from Tania who arranged everything with the agent, to the two guys on site who provided an incredibly in depth report which alerted us to some (non major) issues that we can address quickly.Recommend this business to anyone needing a property inspected
Great job! Very thorough and great value.
Really happy with the inspections carried out by Peter H (major structural building) and Rohan (pest ). Couldn't attend due to Covid19 restrictions but the guys took heaps of photos and when I needed to discuss further with Peter the rising damp he was very helfpul over the phone and gave me the clarification I needed on how best to resolve it. We did end up buying the house, reduced our offer to allow for repair of the rising damp and there are other things we can now confidently address when we take possession of the property. Highly recommend and would definitely use again. The reports were provided later that day and spoke to Peter the next morning. So much better than a building inspection I did a few years ago which only told me things blind Freddy could have spotted. Peter and Rohan climb all over the house, go on and in the roof, under the houes and the photos are really useful as all the problem areas are captured for your reference.
Very responsive and quick and efficient service!
Used Buywise for a building and pest inspection in Frankston South. Didn't meet the guys, but Tania was really helpful and detailed in her explanation as to what would be undertaken. Really thorough report also provided. Would recommend and use again.
extremely detailed and thorough reports, highly recommended
It was probably the best $740 I have spent, and it saved me thousands if not 10s of thousand. From engagement to final report Buywise provided a great customer service experience.Two Buywise staff performed a very thorough inspection, drafted a detailed report and were quite patient in explaining the issues, that were discovered in the report, to a layman like me. I would strongly recommend all home buyers to have building and pest inspection before purchase. It will save you from a lot of pain in the future.
Buy wise came highly recommended by two of my work colleagues. I booked a building and pest inspection for a property in Mornington.I don't have a lot of experience and knowledge in this area. Tania was brilliant explaining the process.I met the buy wise team at the property. They were very happy to speak with me during the inspection and talked through their findings and recommendations. They were very professional and I had full trust in their recommendations.The reports came through very quickly (despite workload). Very comprehensive reports with lots of photos.I would definitely use buy wise in the future and would highly recommend.
Used this company for a building and pest inspection on a property we were going to find. There experts found undisclosed termite damage and as a result we withdrew our offer potentially saving us thousands. They are worth every penny and will be using them again very soon.
Buywise provided an excellent service experience. Tania was fantastic and helped us navigate an extremely difficult situation. Access to the property was postponed by the vendor numerous times and made everything extremely akward. The inspectors were on time and very professional and well spoken. The report was extremely detailed and covered everything you will need. I highly recommend Buywise for all your house inspection needs. They went above and beyond for us. We were successful with the house purchase at Mornington so we are very pleased. Thank-you to the team at Buywise
Excellent customer service, prompt completion of report and very detailed.
Buywise were extremely thorough and professional - the inspections for both major structural and pest were highly detailed, very accurate and helped me to make a well-informed offer on an older property with some issues. Their helpful staff were not only happy to discuss and explain the findings but also took an interest, following up with me to see what I had decided regarding the property. I would not hesitate to recommend them to anyone as a well priced, quality service.
Referred and highly recommend by our friends. Now I will do the same. We are impressed with the professionalism and attention to details of the Buy-Wise Inspection technicians and office staff. Objective, timely and detailed report after inspection. We followed up over the phone with a office staff who went through our questions in patience and details. Very reassuring.
I found the team to be very helpful and professional
Helped us find a nice property in Frankston that did not require much work or expense. They also saved us from buying a couple of money pits over the past few months. Detailed reports and prompt service.
Buy Wise were fantasic with getting my building and pest inspection done quickly and thoroughly. They responded to me after hours when I was in a sticky situation having to pull out of a contract and were with me all the way thru the process. Would recommend to anyone. Great service.
We have had four houses inspected by Buy Wise now, because they are so incredibly thorough, friendly, knowledgable and professional. When making such a huge investment, you want to know exactly what you are buying!
Very professional and detailed. We've used the team for two home inspections and both were very thorough and detailed that provided us with the insights needed to make the right choice!
Serpil@gmail.com.au Shengoogle1
I would highly recommend the prompt service and great value for this building and pest report by this company.Very thorough and great peace of mind with my sale and purchase.Friendly reliable service.Thankyou again.
Great service. Used them three times for three separate houses, including the one we now own, each time they delivered detailed reports within the timeframe.
Great service, did exactly as they said, prompt on time and gave us valuable feedback, recomended business and I would use again for sure
Excellent service and well worth the money. Will definitely recommend
highly recommend, totally stress free, fast and detailed.
Great work and really value suggestions. We had few inspection in Glen, Tania helped to manage the inspection before the deadline!
Rang up Monday morning to book an inspection for a prospective property in Mount Eliza. They were on site Tuesday midday with a beagle. The report was available late Tuesday night. I eagerly read the report Wednesday morning and proceeded to purchase the 3048sqm property in Mount Eliza. Very impressed with the reports and advice. Highly recommended.
Peter and Rohan were excellent at what they do and spotted the problem with the house the minute they started the inspection. I wanted to do some renovations on the house and wanted to see if anything needs to be fixed structurally. The reports were very detailed, with actions to take to fix the issue. Would definitely recommend Buy Wise for their professional work! Cheers!
Buy wise conducted a very thorough report for us on a house in frankston we went to auction on. The house looked in good condition but we found out the structure was not as good as we hoped and also had termite damage so the team from buy wise Peter, Jason and beagle Penny helped us set a relistic limit on how much we should max our bid at. Thank you all from the team of buy wise. We highly recommend them to anyone who wants to live in a good strong house.
Great service and a good eye for detail.
We requested a number of property inspections over the last 18 months, in preparation for purchase. Every time we have engaged their services they have been very professional, very prompt and very understanding to our specific needs.
Thanks again for the inspection at our new home . Great service and good price for a serious decision!
The experience with Peter Tania and the team has been amazing. They are not only very knowledgeable and professional in their jobs, but have been very supportive and patient in answering our questions as first home buyers. The reports provided after the inspections (building and pest) were thorough and easy to understand. Thanks a lot! Definitely will be our go-to person if we ever purchase again in this area!
Peter and Rohan completed our building and pest inspections last week (comprehensive combined with termite detection dog). The reports were very comprehensive and useful for us to understand the areas of the property that needed repair or replacement. Peter was available for a discussion of the building inspection results afterwards to provide clarification where needed (there were no significant pest related issues). Based on the report and the subsequent discussion, we felt very well informed about the state of the property and likely financial liability for maintenance and replacements, and we were confident that we could make the right decision regarding the purchase of the property. We would highly recommend using Buywise.
I have used Buy Wise twice already and have been extremely happy with the service. Their reports are detailed and are prepared with great professionalism.
Quick and efficient to undertake our building & pest inspection and produce in-depth reports on findings, prior to us purchasing an established property in Frankston.Excellent service and communications both prior to and post inspections. Wouldn't hesitate to use them again prior to any future property purchases.
Building and pest report was very detailed. Extremely happy with the service provided. Highly recommend
Thank you! Very professional!Inspector was master of details,report created also easy to understand! We are very happy with building and termite inspection of our new home!Endevour hills.Highly recommended👍👍👍
I like this place and the people. Friendly office staff and professional inspectors. I will definitely go back to this place when I need them again.
We had a great experience dealing with the whole Buy Wise team, from the initial bookings, through to detailed reports and being able to speak with the inspectors afterwards to clarify details of the report.Whilst we didn't get the home we were hoping to, our reports from Buy Wise significantly helped us inform our decisions whether to proceed with this property and the areas we would need to look at further. I'd have no hesitation in recommending and using them again!
The service was beyond great. Thank you so much for your work and help. Thank you Berlinda, Peter, Rohan and Penny.
I booked BuyWise for an inspection on a place in Frankston I was purchasing. I found them to be professional, courteous and very knowledgable; from the staff on the phone to the technicians and engineers themselves. The communication via email and phone was prompt and kept me informed every step of the process - they made it easy. I would use them again in a heartbeat!
Great communication and most of all detailed checks made on the property in Endeavour Hills.Photos and explanations well done.Recommended and would use again.
I urgently needed a pre-purchase inspection and buywise was the only place willing to help me in such short notice. They went above and beyond providing such fantastic service. Totally recommend them to anyone who wants superb services from a lovely bunch of people. Thank you so much, I am definitely one grateful customer.
Thank you to Belinda and the team at Buy Wise. Super professional to deal with. The inspections were booked quickly, the reports were available within hours and for me they identified some major structural defects in the house I was interested in and saved me some serious headaches. I will definitely be using Buy Wise for a pre purchase inspection again!
Great service, definitely recommend!!!
Great Service, best building inspectors I have ever seen. Belinda also extremely helpful from office end. Highly reccomanded
Quick service. Friendly staff.
Buy Wise were fantastic. I used them a couple of times and on both occasions they were very thorough, professional and the building and pest reports were very detailed. The gentlemen completing the inspections were friendly and overall great customer service. Belle is a star.
Why can't I give more than 5 stars. Absolutely brilliant with their service, detailed reporting, appropriate response, timeliness, clarity in communication and going beyond in everything they do.The quality of the report and the detailed suggestions is pretty impressive. To validate what I am saying, the Conveyancer I am working with has seen plenty of these reports and said that its the best (not just one of the best).I wouldn't shy away from recommending them for the inspection services they provide.
Easy, quick turnaround and helpful
We had a building and pest inspection done on a property prior to purchase in Mornington. These guys were really great! They had really good customer service which was prompt and easily available. They did a really thorough inspection in a short turn around time (within 48 hours). The report was very detailed and included lots of photo in the roof, on the roof, the outside and inside the property. We've been able to get some issues with the property fixed up prior to settlement due to this report which has saved us on trades already. And it's actually really handy just to see what maintenance tasks we need to prioritize after purchasing the property. Highly recommend this company.
Buy Wise were great! We were well looked after by Belinda, who in all our interactions was personable, articulate and prompt in all responses. As a first time home buyer, going through this new process, it gave me confidence. Peter and Rohan's reports were also really straight forward and clear about what was and wasn't covered with sound recommendations and suggestions for each of their findings. I will definitely use them again.
We had a foundation check and pest inspection for our home residence on the Mornington Peninsula. All the folk we dealt with at Buy Wise were prompt, efficient and helpful. Would not hesitate to use their service again. Peter, Mornington Peninsula.
I couldn't be happier with the service from the team at Buywise! I spent hours trawling the internet to find a licensed building inspector and ended up with a total dud who spent about half hour there with no tools and refused to even look under the house... unfortunately, the building inspection industry is unregulated and there are a lot of unlicensed charlatans out there ready to rip you for what is easily the biggest purchase you will ever make in your lifetime... After my horrible experience, my sister suggested I give Bel a call at Buywise and she took care of everything from there. Peter and Rohan came out with their sniffer beagle Penny and did the most thorough job - they were there for almost three hours combing through the entire place, explaining things along the way. They were absolutely fantastic! And because of their comprehensive report and approximate price guide to bring the property up to scratch, I managed to purchase my home for $50K less than the asking price! Happily recommend this business to anyone. Thanks again!
Fantastic customer service! Provided pest inspection within 24 hours and received the extremely detailed report the same day. Highly recommend!
Great company to deal with - all services well explained by Belinda and turnaround time was fantastic. Highly recommended.
I found buy wise building and pest inspections to be very friendly with great customer service.The reports for the inspections were very thorough as there was a lot of details and photos.I would highly recommend buy wise to anyone looking for a building and pest inspection.
I used this company back to 2013, ver happy with the services they provided and detailed report. Now I need to do another inspection so I searched my email record and happy to know the company is still in market and still gets very positive feedbacks. Hope it's not too late to give my feedback!
This is the third inspection we've had done by Buy Wise Inspections and every time we have been very impressed with the service from the moment you call them to getting a comprehensive report with pictures where it is clear the inspection has been very thorough. The agent mentioned that Buy Wise is also great to deal with from their side. Highly recommend them.
My partner and I were very happy with the professional service provided by Buy Wise. We had both a building inspection and pest inspection done on a property we were about to purchase. We also paid a small amount extra to have one of their sniffer dogs present at the inspections to give their expert opinion as well! We were provided with full reports with photos outlining the outcome of the inspections. While there were minimal issues with the property, it was well worth getting the inspections done for peace of mind. I'd definitely recommend Buy Wise to any one.
Both Peter and Rohan were excellent; very professional, and gave us a fantastic explanation and run-through of the issues they had found with the property. They were able to give us enough information and advice on the day of inspection to enable us to make the decision regarding whether to proceed. The reports were ready in less than 24 hours, full of photos and detailed, easy-to-understand information.I would have no hesitation in contacting Buy Wise again for any building or pest inspections
We engaged the services of Buy Wise to do the building and pest inspection for our first home purchase. We were extremely happy with their very professional and friendly service. From initial enquiry, to booking, to the inspection and to getting the inspection report, we were really impressed with their impeccable service.We would like to commend Belinda who is very cheerful, lovely and pleasant to talk with. She made the process very easy for us who are first home buyers. She was very helpful, always ready to answer our questions and even gave us some tips which were very handy for us. Keep up the good work Belinda!We would also like to commend Rohan who did the inspection. He is very knowledgeable and explained to us in detail about their findings. The report was sent to us promptly within 24 hours. It was very detailed and helpful. Thanks Peter for the very helpful report.Overall, we are very happy with the service of Buy Wise. Highly recommended. Thank you again Belinda and the team for the awesome service!
I would highly recommend Buy Wise. I used their service twice and it has really been a smooth process with extremely prompt organisation of the inspections. The reports are detailed and provided me enough information to make my decision. Thank you Buy Wise team.Bun
From the moment Belinda picked up the phone, we felt looked after. Peter and Rohan were very professional and thoroughly inspected the home. Peter provided us with sound advice and next steps to consider. The report was provided to us within 24 hours and had all the details we needed to make a decision on purchasing the home. Belinda followed this up with a phone call to make sure we understood everything on the report and gave us extra tips for consideration.All in all, we are extremely satisfied with their service and would recommend them to anyone looking for a building inspector.